Session Mead
Raspberry
A fresh take on the classic beverage, our Raspberry Session Mead is our flagship flavour.
We are proud to announce that our Raspberry Session Mead has received the prestigious Gold medal at the All Canadian Wine Championship of 2023. This recognition validates our commitment to quality and showcases the exceptional taste and craftsmanship that goes into every can.
Shop Now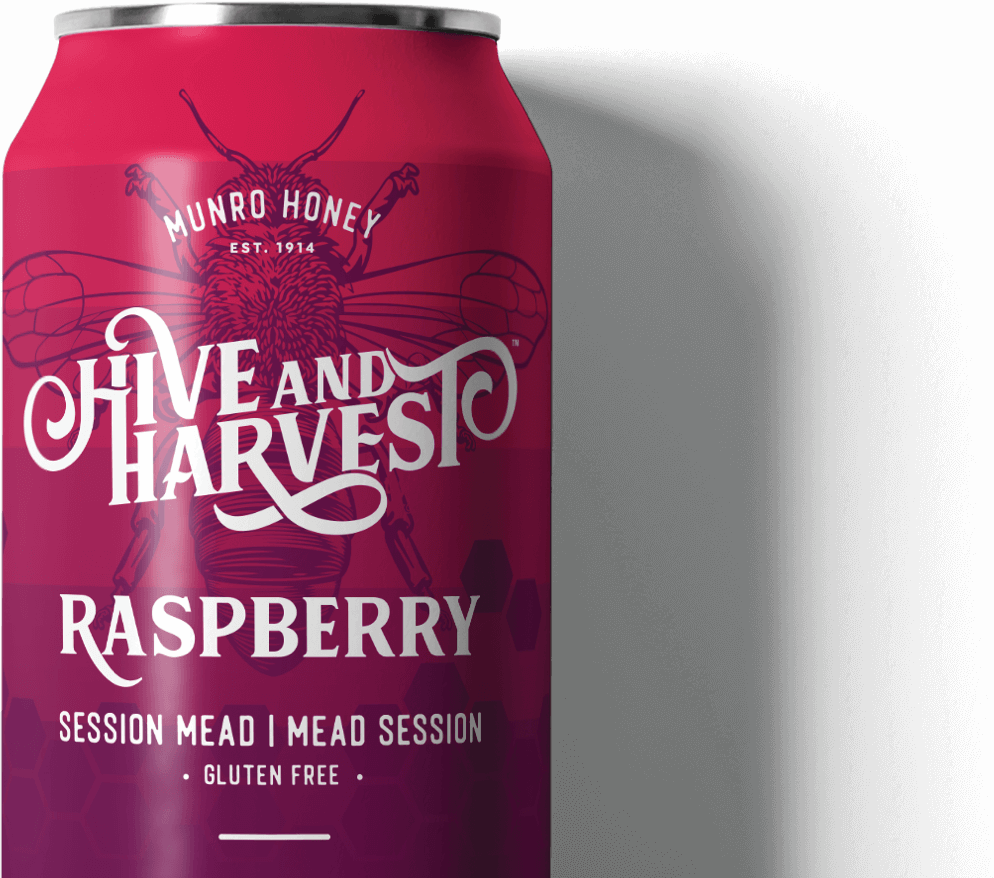 Blueberry
Our Blueberry Session Mead is perfect for those with a thirst for something different.
Now available at select LCBO Stores. Check out store inventory link below. 
Shop Now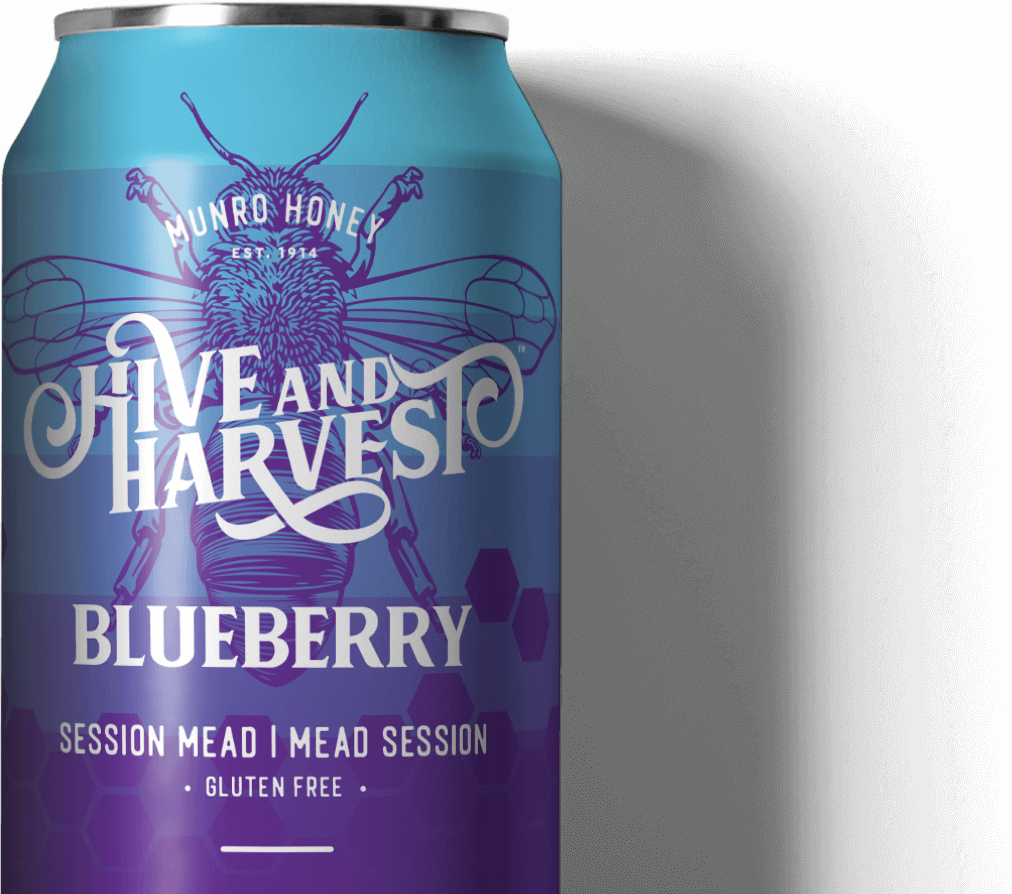 Cranberry
Introducing our Cranberry Session Mead, crafted with utmost care using a meticulous selection of premium ingredients. This delightful beverage combines the richness of honey and the tanginess of real cranberries. The result is a harmonious fusion of flavors that is both distinct and delectable, leaving you craving for more.
Recipient of a Silver Medal at the All-Canadian Wine Championship 2023, our Cranberry Session Mead stands as a testament to its exceptional quality and craftsmanship. Join us in celebrating this achievement and experience the fine taste firsthand.
Shop Now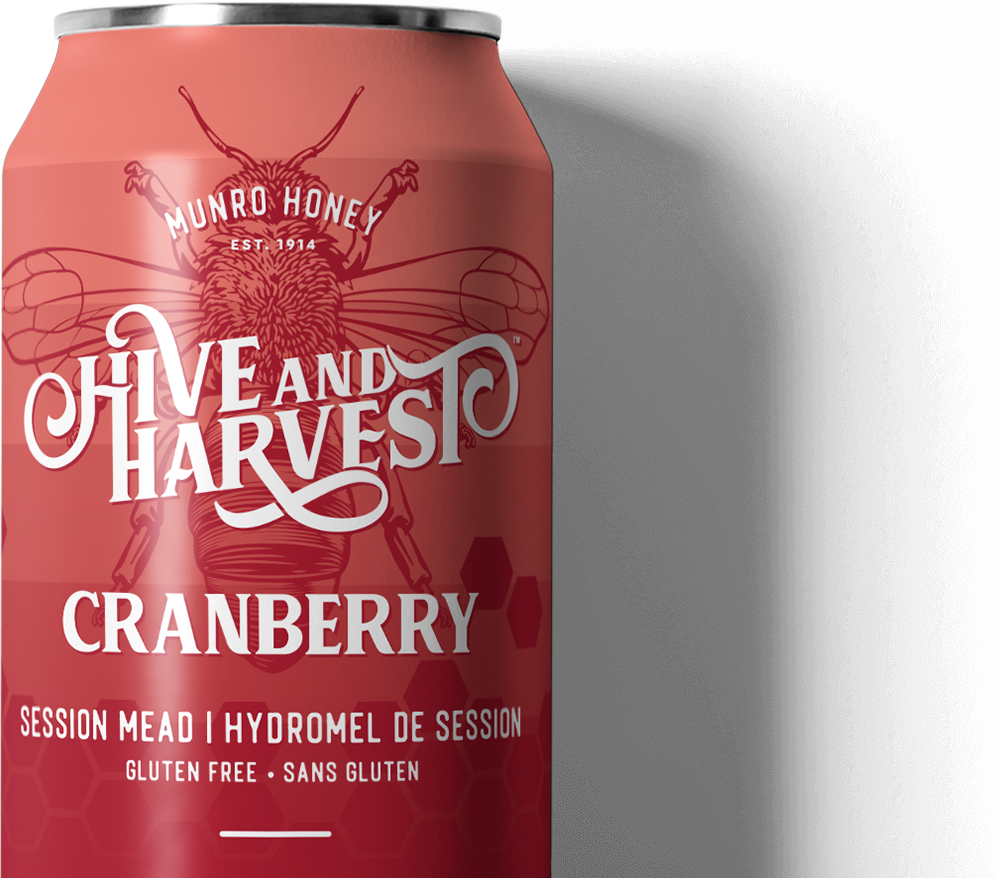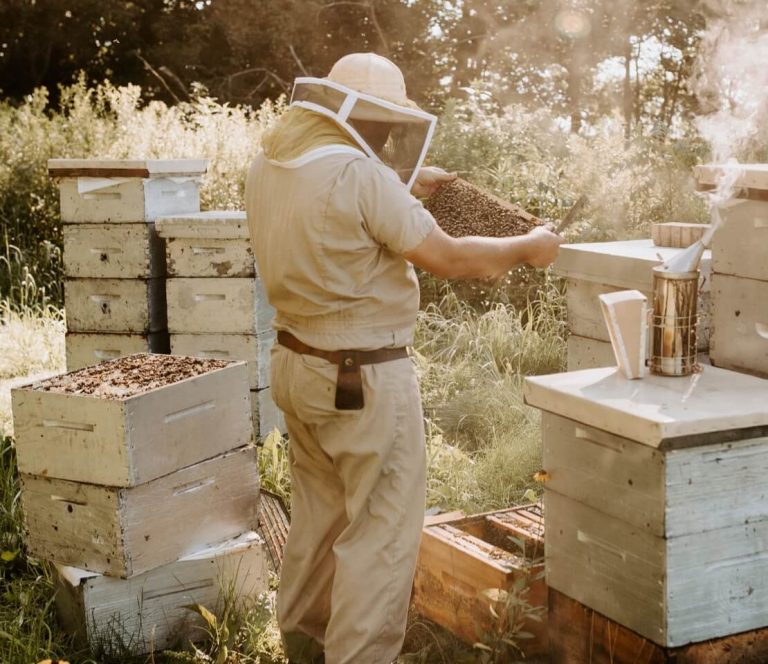 Taste The Heritage
Munro Honey has been keeping bees for over a century, farming premium Ontario honey and supporting the prosperity of honey bees. In 1999, they became Ontario's first meadery, brewing honey-based beverages that celebrate local flavours.