Session Mead
Raspberry
A fresh take on the classic beverage, our Raspberry Session Mead is our flagship flavour.
Shop Now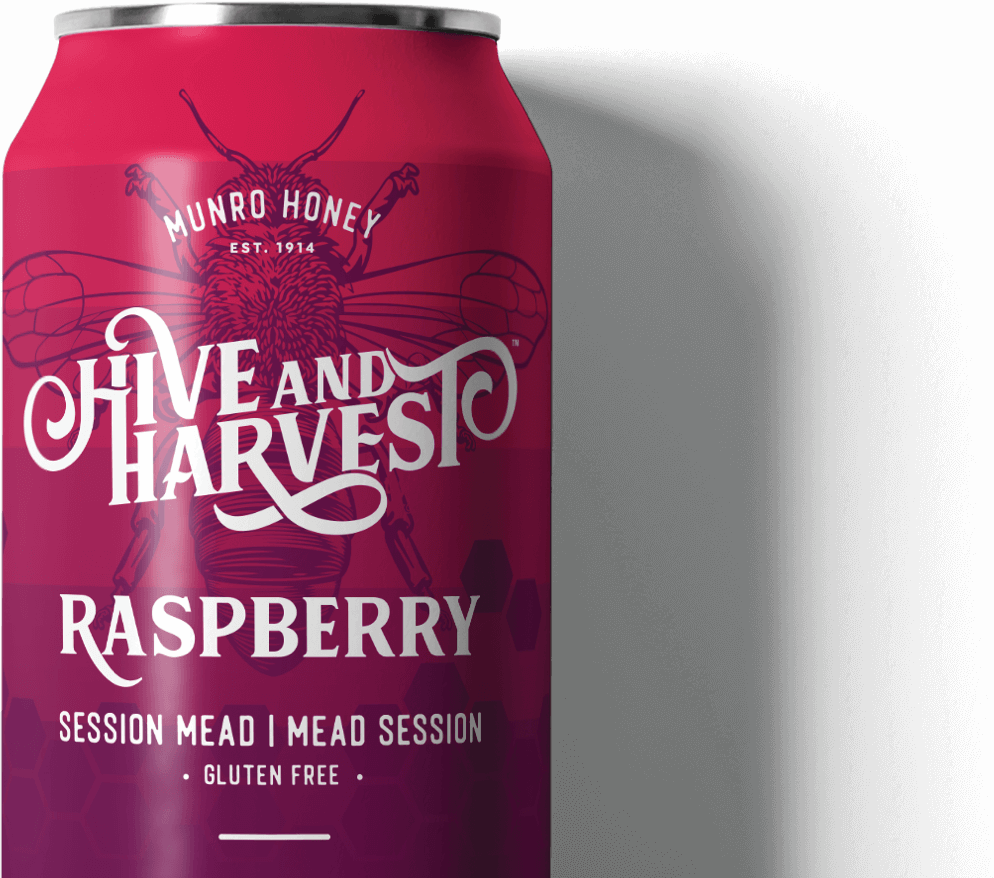 Blueberry
Our Blueberry Session Mead is perfect for those with a thirst for something different.
Now available at select LCBO Stores. Check out store inventory link below. 
Shop Now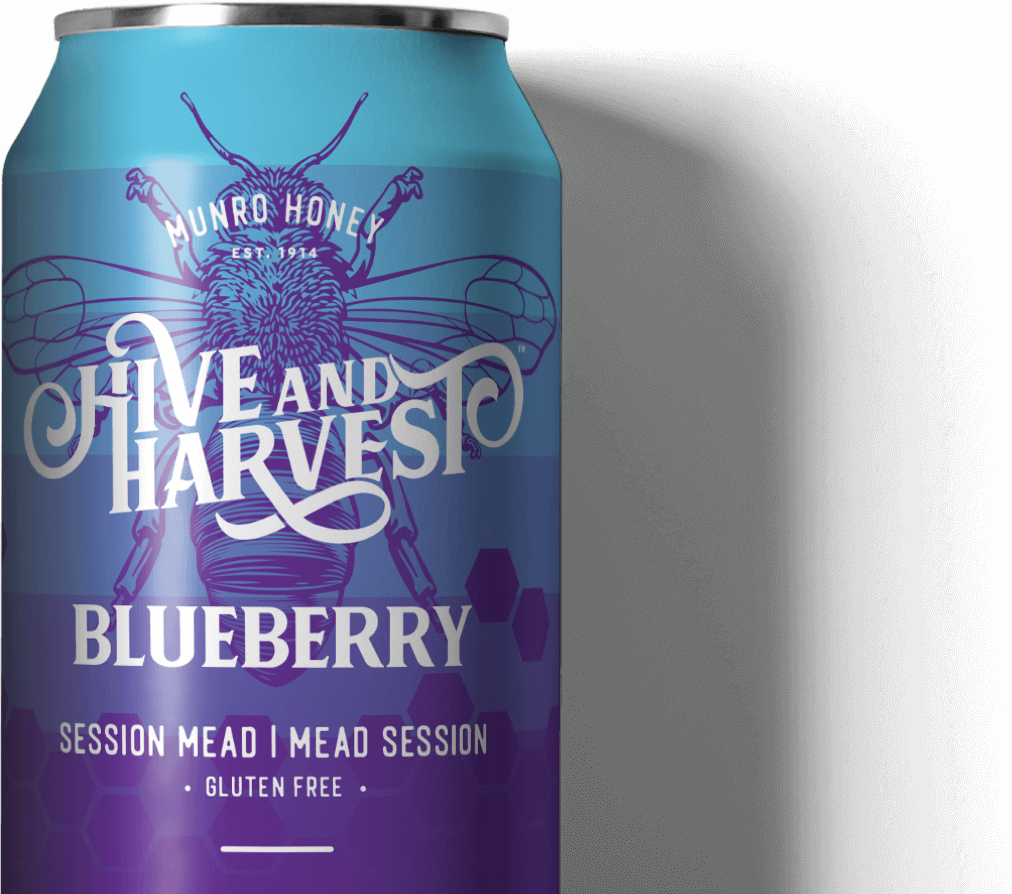 Cranberry
Now In Stock
For people looking for something refreshingly different and a little less sweet, our Cranberry Hive and Harvest Session Mead is a perfect blend of  real cranberries, lightly sweetened with Ontario Honey.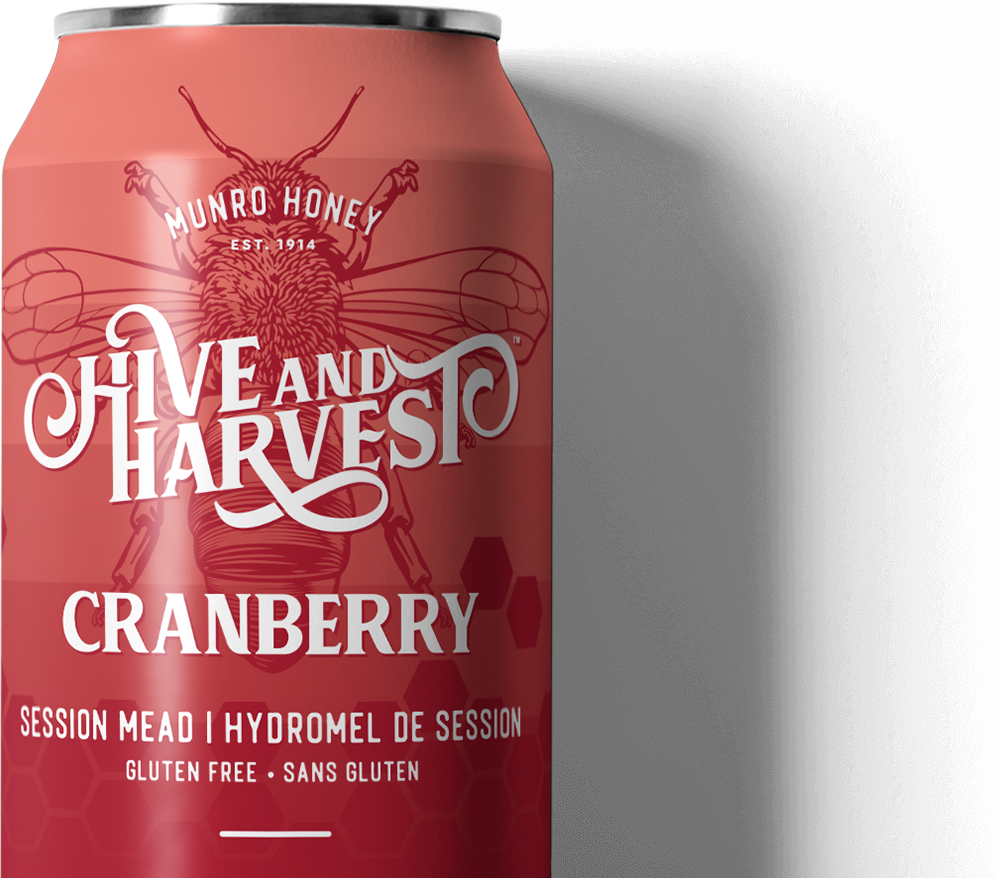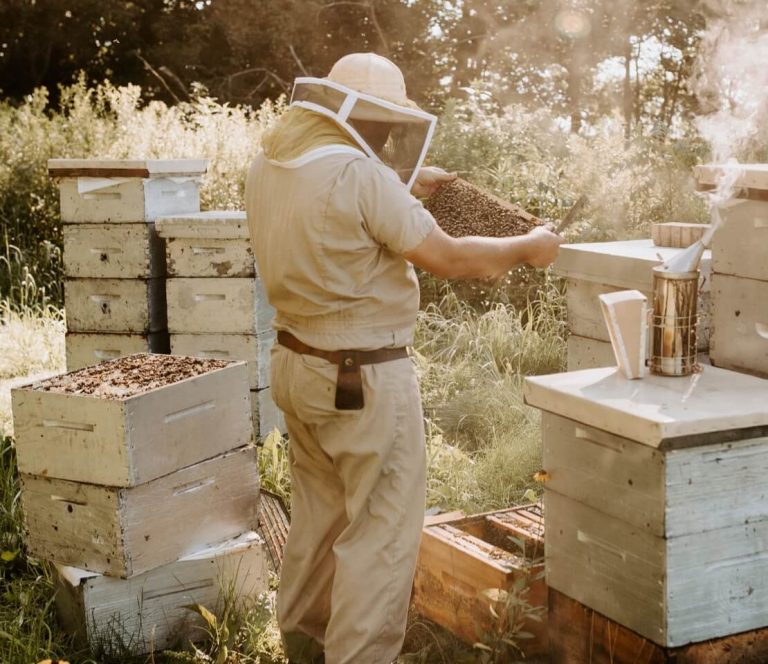 Taste The Heritage
Munro Honey has been keeping bees for over a century, farming premium Ontario honey and supporting the prosperity of honey bees. In 1999, they became Ontario's first meadery, brewing honey-based beverages that celebrate local flavours.